Interior Designers Share Their Favorite Seasonal Colors and Decor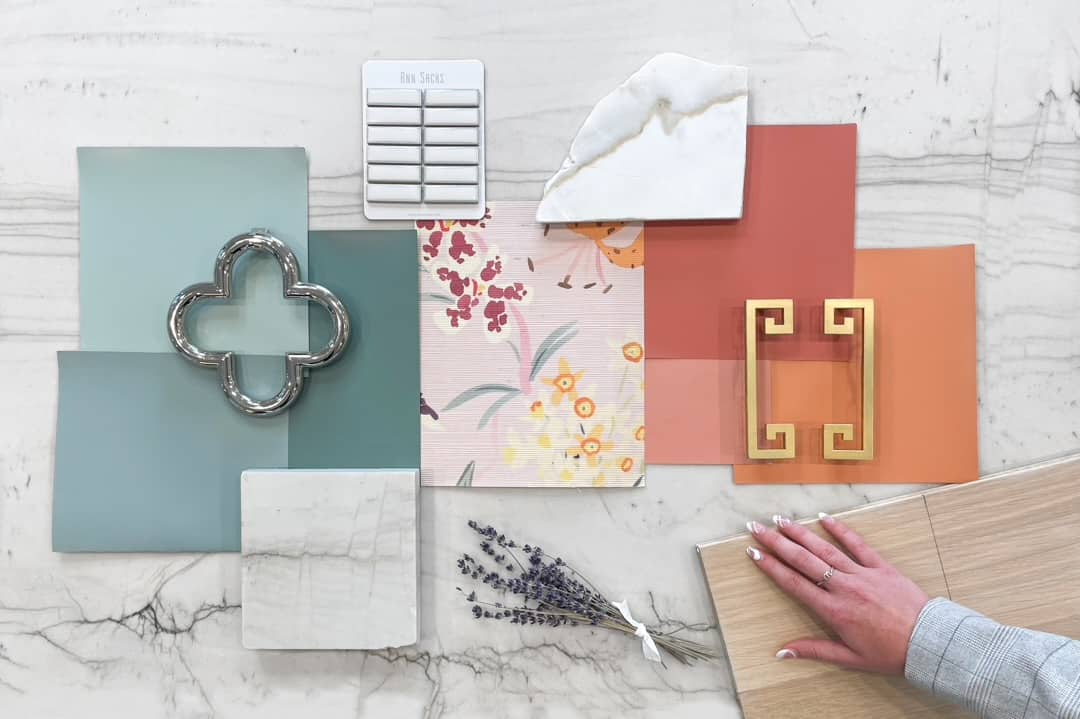 Every season brings a new color palette inspired by nature. Decorating your space with the colors of your favorite season is a great way to feel comfortable, happy, and peaceful all year round. If summer is your favorite season, then read on for tips on how to create a summer-inspired space no matter the time of year!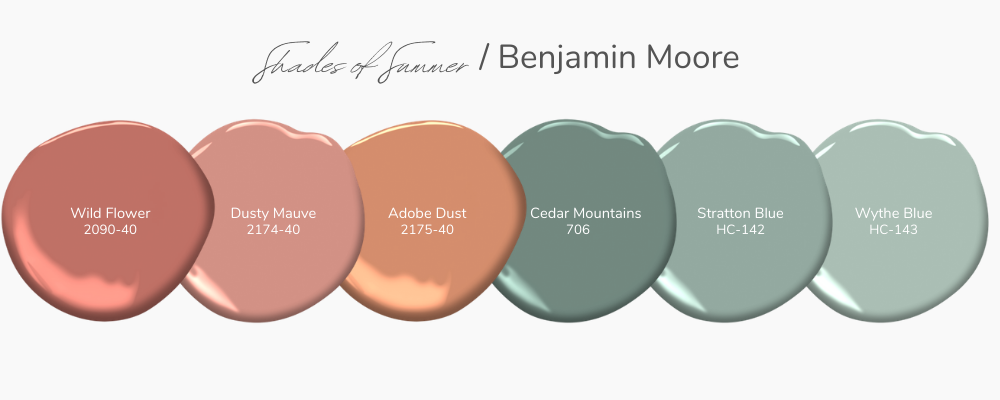 Sun-Kissed Palette: Few things are better than a summer sunset. The pinks and oranges bring to a close a warm and joyful summer day. This can translate into your home by choosing bright floral wallpaper, a fun vanity color, or pops of color with decorative pillows, art, and event rugs. Walnut wood accents and a warmer marble, such as Calacatta Gold, bring harder textures to tie the look together.
Designer Tip: Choose a scent that compliments your summer color palette for a complete experience. Nest Fragrances' Linen, Coconut & Palm or Ocean Mist and Sea Salt are great for cooler tones while Grapefruit, Lemongrass, and Ginger or Sicilian Tangerine pair well with a warmer palette.
Cool Palette: Spring showers bring to life the green shades of summer. A cool green color palette brings back memories of those days spent at the lake, river, ranch, or just time spent out in nature. These colors remind us of the relaxation and patience that summer brings. A neutral base of natural textures paired with muted greens creates a serene and calming environment; perfect to take it those long summer days. Think sisal rugs, woven baskets, and lighter wood tones paired with creamy or white upholstery and soft pillows. Fresh greenery, nickel hardware, and cool-toned quartzite, such as Mont Blanc, are all complementary to this palette.