A holiday dining table is more than a place for family and friends to gather; it can spark conversation between guests, create a welcoming ambience, and reveal a bit of your personal design taste. For inspiration and guidance, we turned to our team of Interior Designers and our professional photo stylist. Below are a few of their favorite tips on how to best set up your tablescapes this coming season: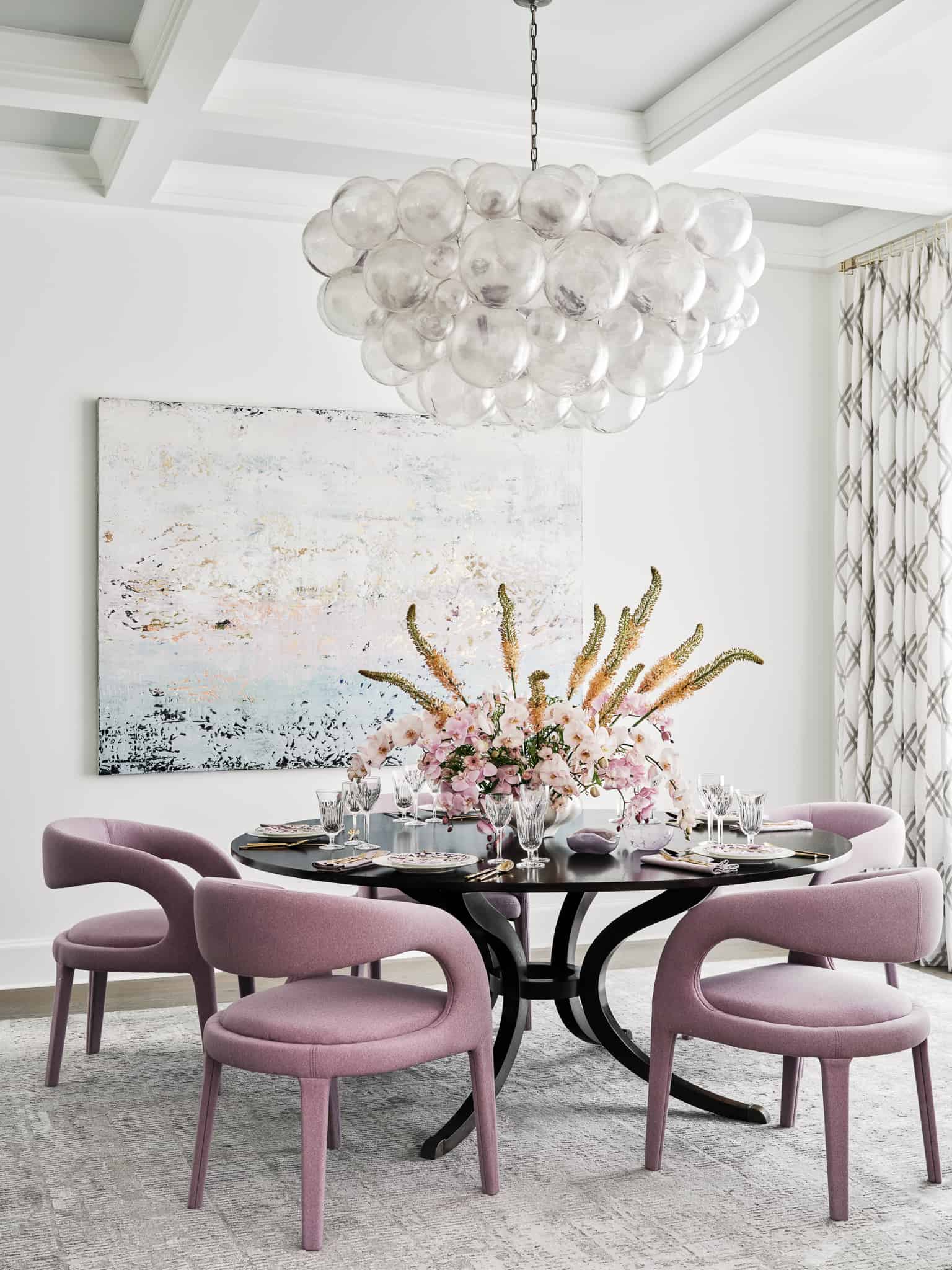 Unexpected Accent Color
A holiday tablescape doesn't have to only feature the traditional red, green, and gold color palette. A beautiful way to add a unique flair is by using unexpected accent colors throughout your dining room. For example, the room highlighted on the left features a one-of-a-kind art piece and pairs it with lovely lavender upholstered chairs to create a seamless flow of color.
Flowers and Foliage
Centerpieces are a must-have for any gathering–holiday or otherwise. A large centerpiece can make a visual impact if you're looking for something dramatic, while a smaller arrangement allows for an intimate setting and encourages conversation between all of those seated. When it comes to the selection of specific flowers and greenery, Evergreen garland seems to be the go-to choice for this time of year. Still, if you want more variety, you can consider flowers that complement your table settings and work well with your style preferences.
Layered Place Setting
Holiday meals are notoriously larger than other meals throughout the year. Layered plates and silverware will not only allow guests to have room for each delicious course that is served but will elevate the appearance of your setting altogether. Below is a guide on how to place your table settings.
Ambient Lighting
The ambiance of a candlelit dinner is sure to please guests and add an elegant touch to your holiday table. Choose from traditional candle holders or more subtle lighting styles like tealights with glass votives that will glow beautifully throughout the night without being too bright. 
Shop the Look